Grab Your Free IntelliJ Idea/JetBrains License 🤩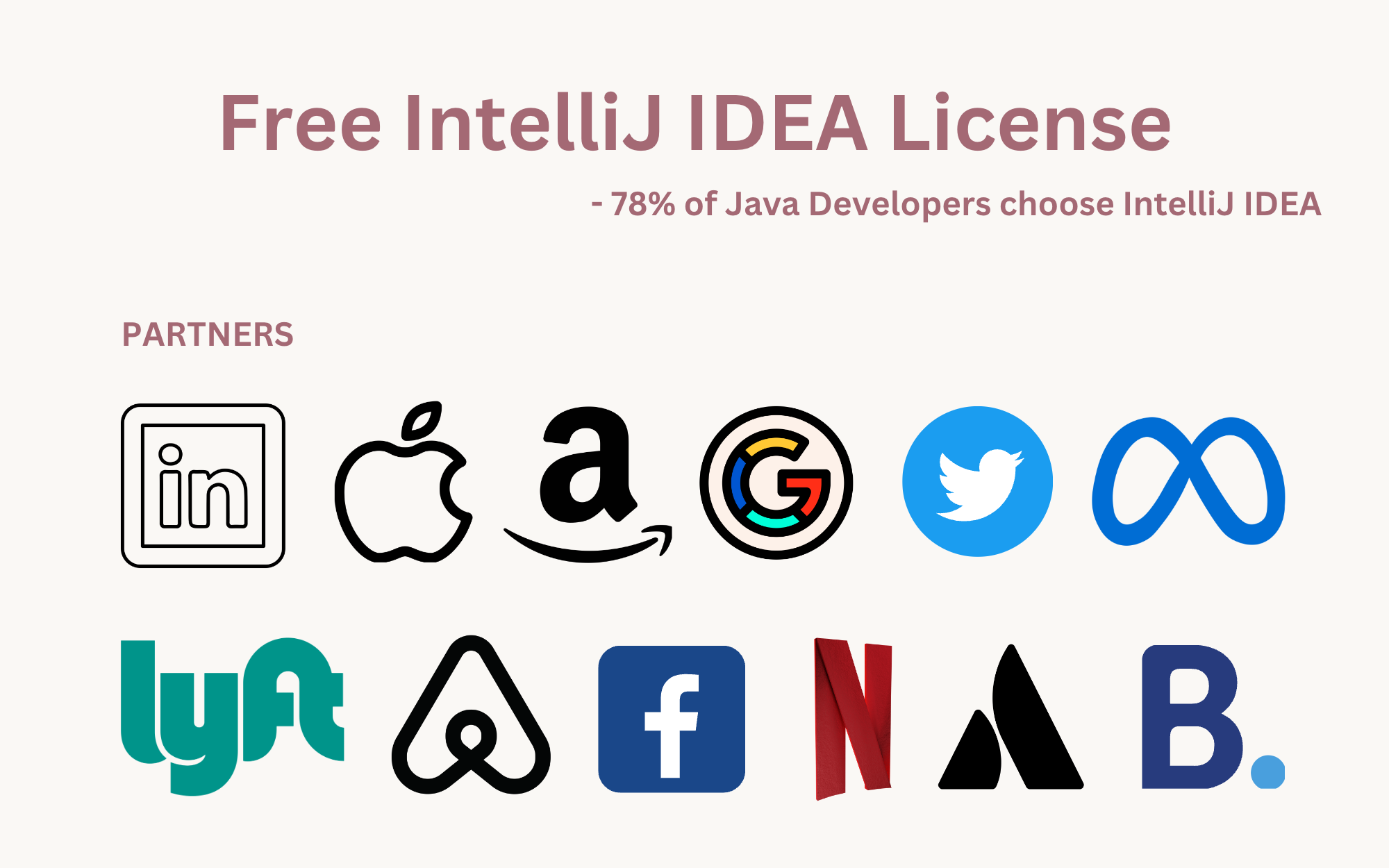 Table of Contents
Jetbrains offers free licenses for most of the categories. Get all of the below tools for free from JetBrains
Here is a set of lists qualifying for a free ultimate JetBrains pack with unlimited access to features.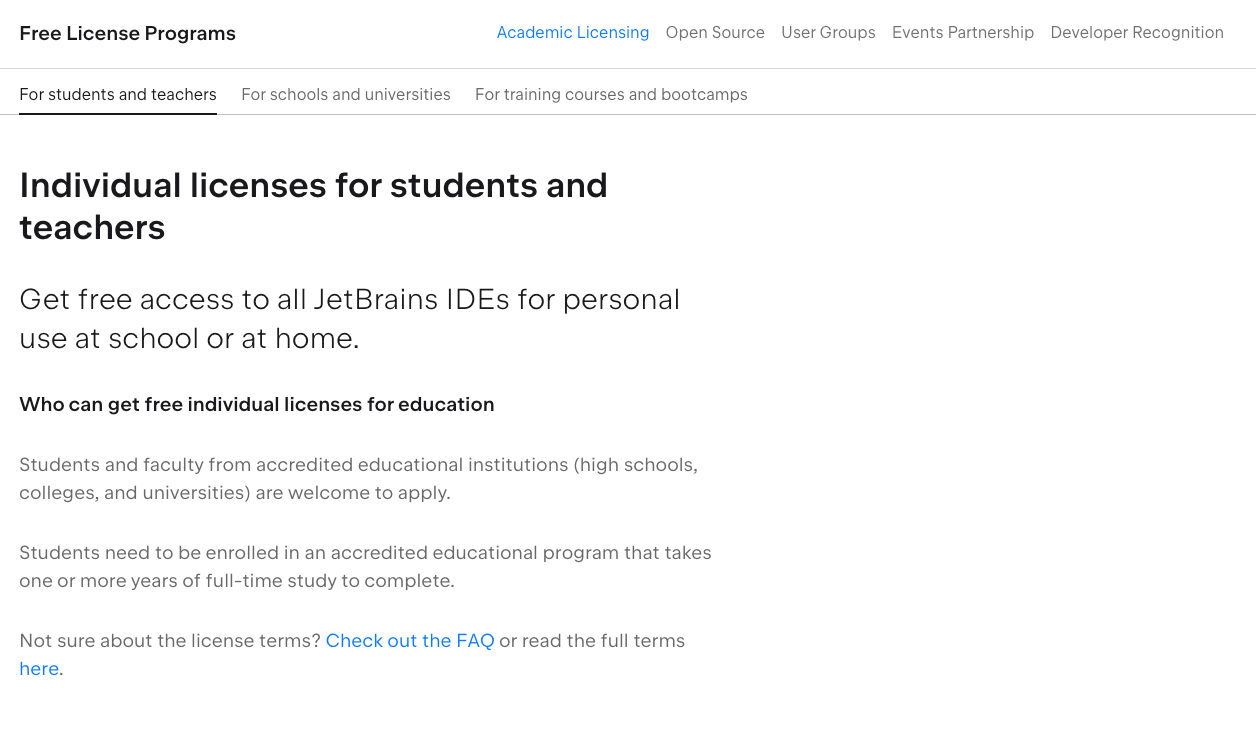 🤑 Free for who?
Students, teachers and Educators.
Open Source Contributors.
Scheduled Large Events.
Google Developer Experts.
Java Champions
Docker Captains
Microsoft MVPs.
Gradle Fellows
Embarcadero Most Valuable Professionals and ASPInsiders.
Let us take the umbrella of the tools they offer.
🛠 Developer Tools
Team Tools
Why JetBrains is popular among developers?
For instance, look at the number of users learning the following tracks.
I use IntelliJ Idea, WebStorm, and Datagrip in my everyday use at work and personal. Apart from its basic tooling tasks, it offers even more advanced features. No IDE comes closer to JetBrains IDE's.
IntelliJ Idea is the number one choice, per the survey conducted by open Java communities and the Java official channel.
For instance, I was asked to only use IntelliJ Idea when I worked for Apple, Jive SBS, a Medical startup and European Commission companies.
Please take full advantage of Jetbrain tools for what it offers in the community and the ultimate edition.
Top-rated Java books
👨🏻‍💻 Gopi Gorantala Newsletter
Join the newsletter to receive the latest updates in your inbox.
Comments